April 17, 2021 in Club News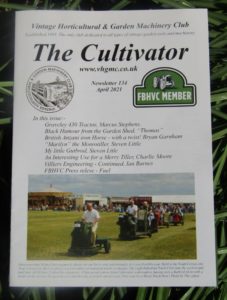 Landing on VHGMC subscribers doorsteps shortly will be the April issue of 'The Cultivator'.

This issue contains articles about the Gravely 430 tractor from Marcus Stephens, the British Anzani Iron Horse from Bryan Garnham; Gutbrod tractors from Steven Little, and part four about the Villiers Engineering company from Ian Barnes. Plus the events diary, classified adverts, and more. 

Members who have paid their yearly subscriptions can log in and download a digital version from the Members Download tab at the top of the page.