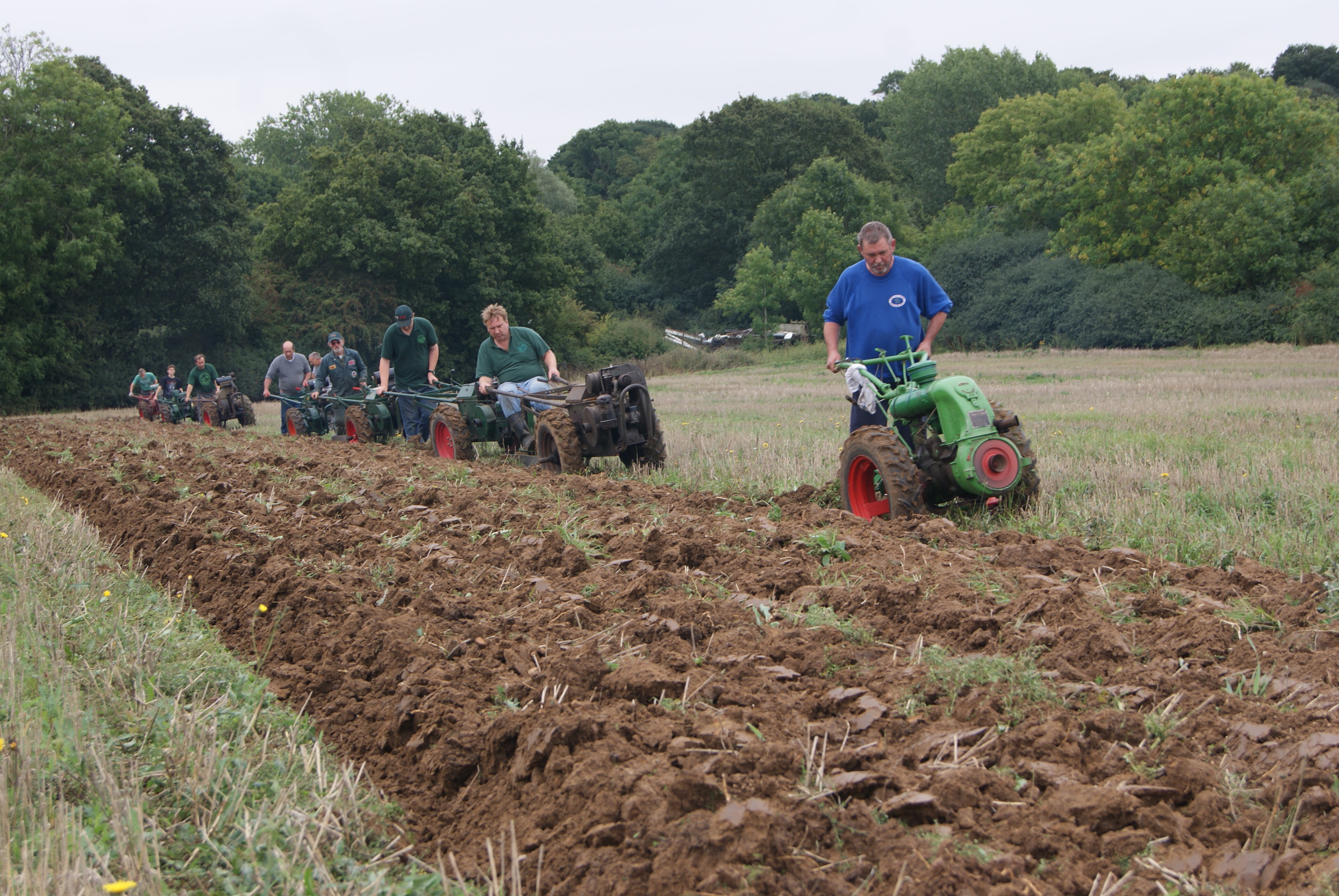 The Definitive Guide to Horticultural Class Single Furrow Ploughing
In recent years the art of single furrow match ploughing has appealed to young and old alike. The gyrations performed by competitors may seem bewildering to an outsider so this guide is intended to dis-spell the myths and magic that goes on in match circles; who knows, it may even encourage one or two of you to take it up as well. Oh, and by the way, pulling a funny face isn't compulsory but it sometimes does help!
Of course, it is easy to describe what you
should
be doing- the difficult bit is when it comes to replicate the pictures in the book with a suitable machine! Trust me, it never looks like the book the first time out, but don't be discouraged; the more that you do, the more you improve.
It would take a lifetime to put down in words everything a beginner needs to know, so I'm not even going to try. Below is a series of links to different pages which should be of use to both the beginner and expert alike.
Vintage Horticultural Ploughing Rules
A Beginners Guide to Horticultural Ploughing
Points Scoring System
Guidelines For Ploughmen
Guidelines For Match Organisers
Qualifying Matches for 2022 Championships