January 5, 2014 at 10:06 pm
#4923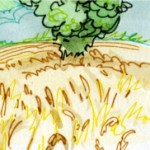 vhgmcbuddy
Member
thanks john, still none the wiser on any filters yet..
I have drained and re-filled with new atf oil , the arms now seem to be moving a little quicker in operation but not as fast as I would like. I may need to run it up to speed which is a little tricky , up and down the driveway..
There was some sediment in the oil drained but nothing which looked to be of large particals.
ive been working on the tractor as much as possible and its looking much better in appearance, everything is working nicely bar the headlights.