March 25, 2014 at 6:58 pm
#6885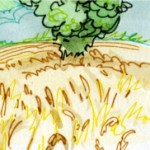 vhgmcbuddy
Member
That parts list is brilliant priced up bearings today but much cheaper on ebay . I thought if I used a sealed one in the middle that can replace the seal that's gone .
So looks like I need gear MT17 and Arm MT103 for gear change , the only other thing is the outer rim on one wheel has a big chunk out of it .
I managed to get the engine running after a couple of days , the piston rings were stuck and a clean around the mag got a spark but after a night soaking the rings she ran quiet nice ,the exhaust is missing but I can make one up and there is no air cleaner and the carb is mounted straight on the barrel unlike all other photo's I have seen of these .