July 1, 2014 at 4:48 pm
#8922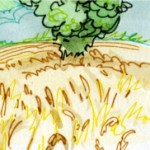 vhgmcbuddy
Member
Pete
After reading and reading I may understand what you need: to take off the bif wheel and its gearbox from the wheel
If I remember well there are two holes with thread in the wheel: you use atool used to take off pulleys (I don't know the english word) and the wheel can jump out. Watch it's hard work, so put oil and oil. After the gearbox comes easily
Is that what you need?
In this gear box there are felts gaskets(149) which are not available at all, so take a great care when you take the gearbox out. those are also in the 156 gearbox: usually there are two of them in each part
Do you understand?