Every now and again we come across a machine or a hand tool that we can't quite place. We know we've seen something like it but it's not quite the same in some way.
This section is intended as an identification tool for the club so that machinery can be identified conclusively. Manufacturers always had slight variations in their catalogues as their products were improved, or, more frequently, the machinery was improved but the catalogues were not updated. Some manufacturers even sold their products to other companies and changed the badges to suit, so that you may get the same machine in a variety of different colours and names.
As you can see, the possibilities are endless and there is no one person who can claim to know it all. This is where you, the club member, come in. Every member of our club has a specialist knowledge of his particular field and so, collectively, we should be able to identify just about anything concerning our field of preservation.
If you have a photo or a scan of an advertisement you can send it to us for inclusion in this section; just click on the link below to send us a jpeg of the item, and then it's over to the membership!
Click here to send a jpeg to Admin
1. Mystery Mower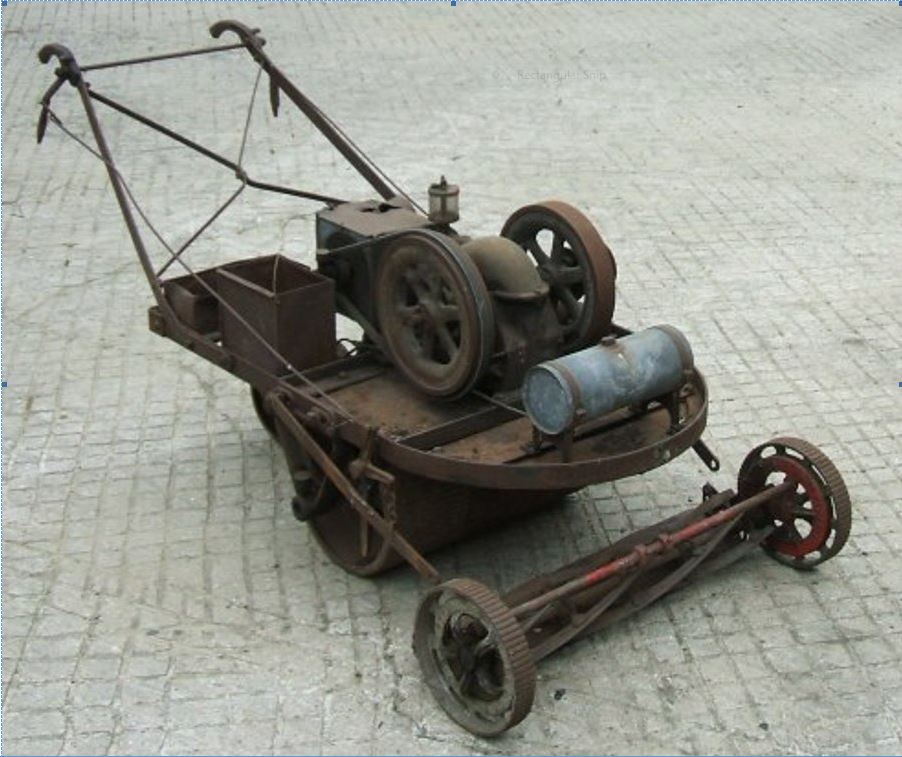 This is a grass cutter that has been intriguing Alan Newbould for some time. Is it a contraption that was straight out of Heath Robinson or is it something that was actually manufactured? – This has been identified as an American Ideal Mower – one recently appeared in an auction in the UK and we now know that they were imported to the UK.
2. Farmers Boy – what model?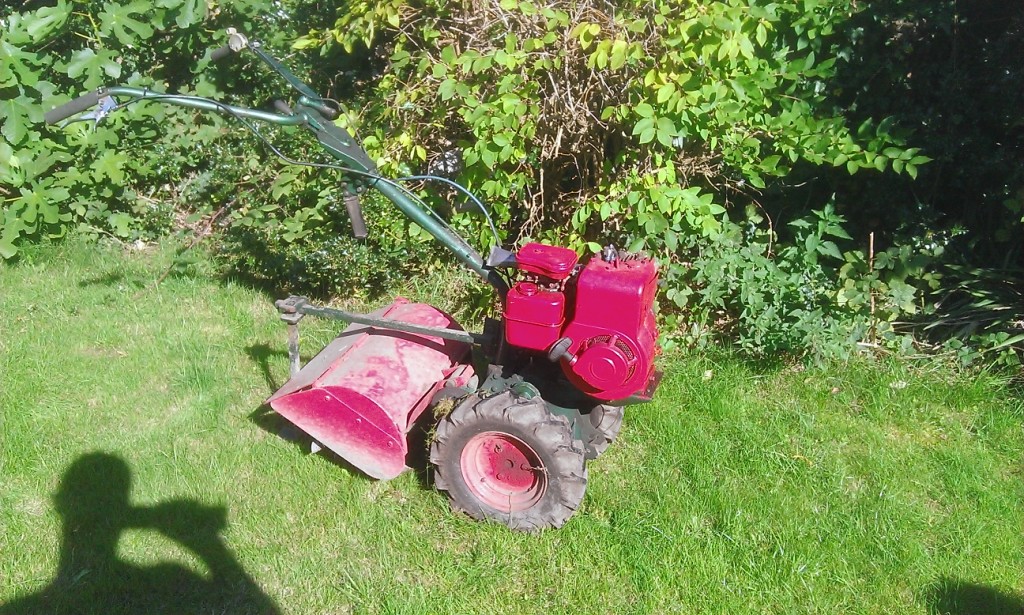 If grass cutters aren't quite your thing, how about this from Robert Paige? We know it's a Farmer's Boy, but can you tell Robert what model it is?
3. Geo. Monro item?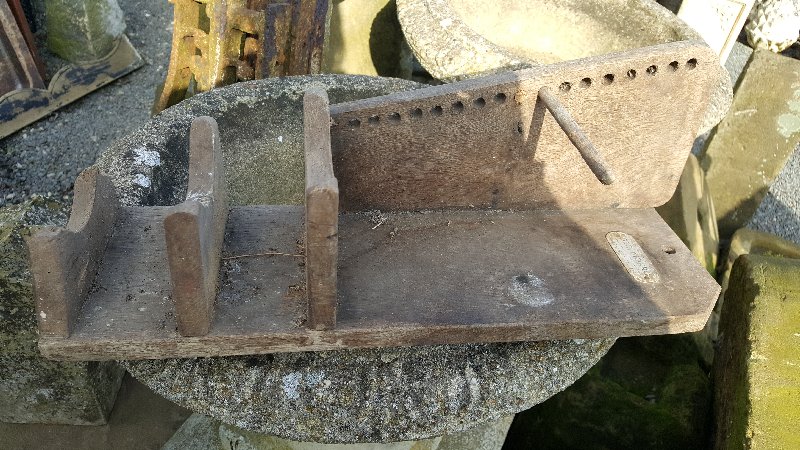 Helen Redmond has just sent this one in. She doesn't know what it is and has just been bought from a reclamation yard, but what I can say is that when you enlarge it the maker's plate says "Geo. Monro". One for Charlie, perchance………?
4. Mystery Rotavator

Mystery rotavator. These two photos have been sent in by Andrew Lockwood asking for machine make to be identified. The knob on the side of gearbox selects high or low gear, the framework on the front is not original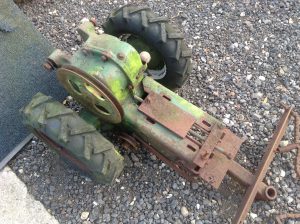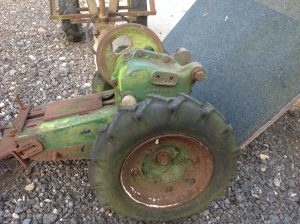 5. Mystery Mistifier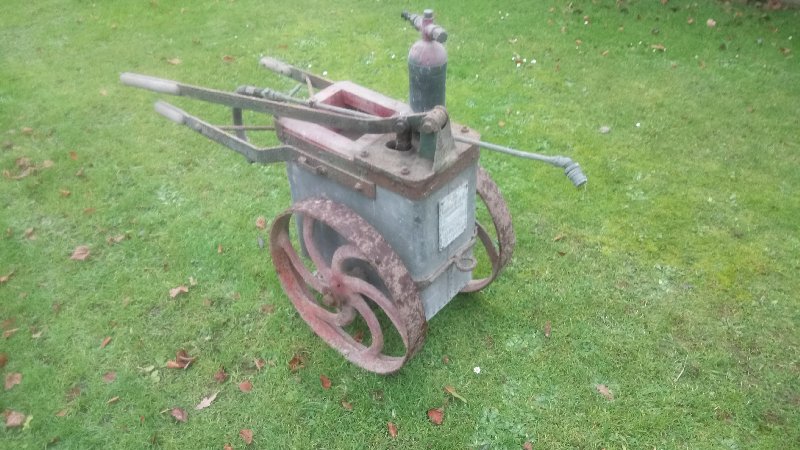 Kim Wilde has asked us to explain the use of this mobile sprayer and let her know a little of it's history. Over to you, fellas….