April 8, 2014 at 8:37 pm
#7267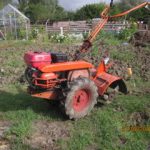 sidevalve44
Participant
Thanks. I now have some useful info to work on. Someone on another forum has stated that Pegson Pumps with JAP or Villiers engines have RH thread so, mine should be no different.
I have a copy of the B&S parts list and unfortunately, it is generic and doesn't show the crank end.
Must admit I haven't made a serious attempt to remove the impeller. Thought it best to pick a few brains first before I mangled it !
Yes, there is thread in the two little holes. Probably BSF. Will get my friendly engineer to knock me one up.
I think the shroud will come away once the impeller is freed off.
Will update once I have made further progress.