January 30, 2014 at 10:08 am
#5555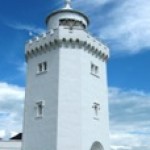 hillsider
Participant
http://www.casegardentractorparts.com
I found the company above after a google search, they are located n the USA but they may be able to help you with parts and information it depends on shipping rates etc. They may also know of a stockist in the UK or Europe, there is also a good chance that one of our contributors here will have seen this make of machine and know more about the importers of it.
From your photos it look to be quite a rugged machine, there is a chance that although badged Case Ingersoll it may have been produced for them by another better know company.
A previous post has asked about the engine fitted to it, if you can identify this and post us some details we may well be able to aim you in the direction of parts and information for the engine if not the rest of the machine
Ray.