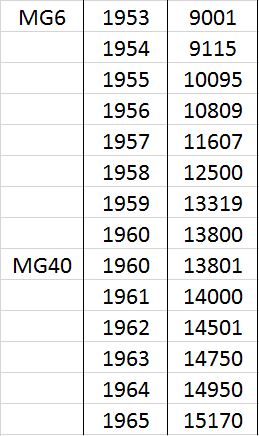 Ransomes MG Tractors. A short history.
The first Ransomes M G (Motor Garden) cultivator was made in 1936. It had Roadless designed rubber jointed tracks and a 600cc Sturmey Archer model T petrol engine driving a gearbox incorporating one forward and one reverse gear. Later MG2's had a Sturmey Archer type TB engine fitted. The type T engine was considered dangerous and a lot of type T engines were recalled and replaced with the later TB engines. Between 1936 and 1948 about 3.000  MG2's had been made.


In 1948 the MG2 was superseded by the MG5. The new tractor had an engine designed by Ransomes and now had the fuel tank under the seat. It also came with the option of a Vaporising Oil Kit; like all similar engines, this meant that the Ransomes engine needed to be started on petrol and when the engine was hot the fuel could be switched over to TVO.  The   MG5 still only had one forward and reverse gear. About 5,000 MG5's were built.
In 1953 Ransomes introduced the MG6 model which had a three speed gearbox and the option of a hydraulic linkage. In 1956 the MG6 was also offered with a Drayton two-stroke Diesel engine or a Sachs diesel (normally for export to France). When production of the MG6 finished in June 1960 about 5.000 had been produced.
In 1960 the MG40 was produced and in a break with tradition it was painted Ransomes lawn mower green. The MG40 was offered with petrol, TVO or diesel engines and later MG40's were offered with a Sachs diesel engine. It was also offered with steel track guards and the option of a fibreglass bonnet. The final MG tractor was made in 1965 and about 2,000 MG40's had been made. Total production of all models was approximately 15,000.
As well as the garden tractors Ransomes made a few wheeled MG's which were labelled ITW (Industrial Tractor Wheeled). Although not horticultural machines I will add them to the list if any come up. Ransomes also made a few dumpers and skimmers on the MG chassis.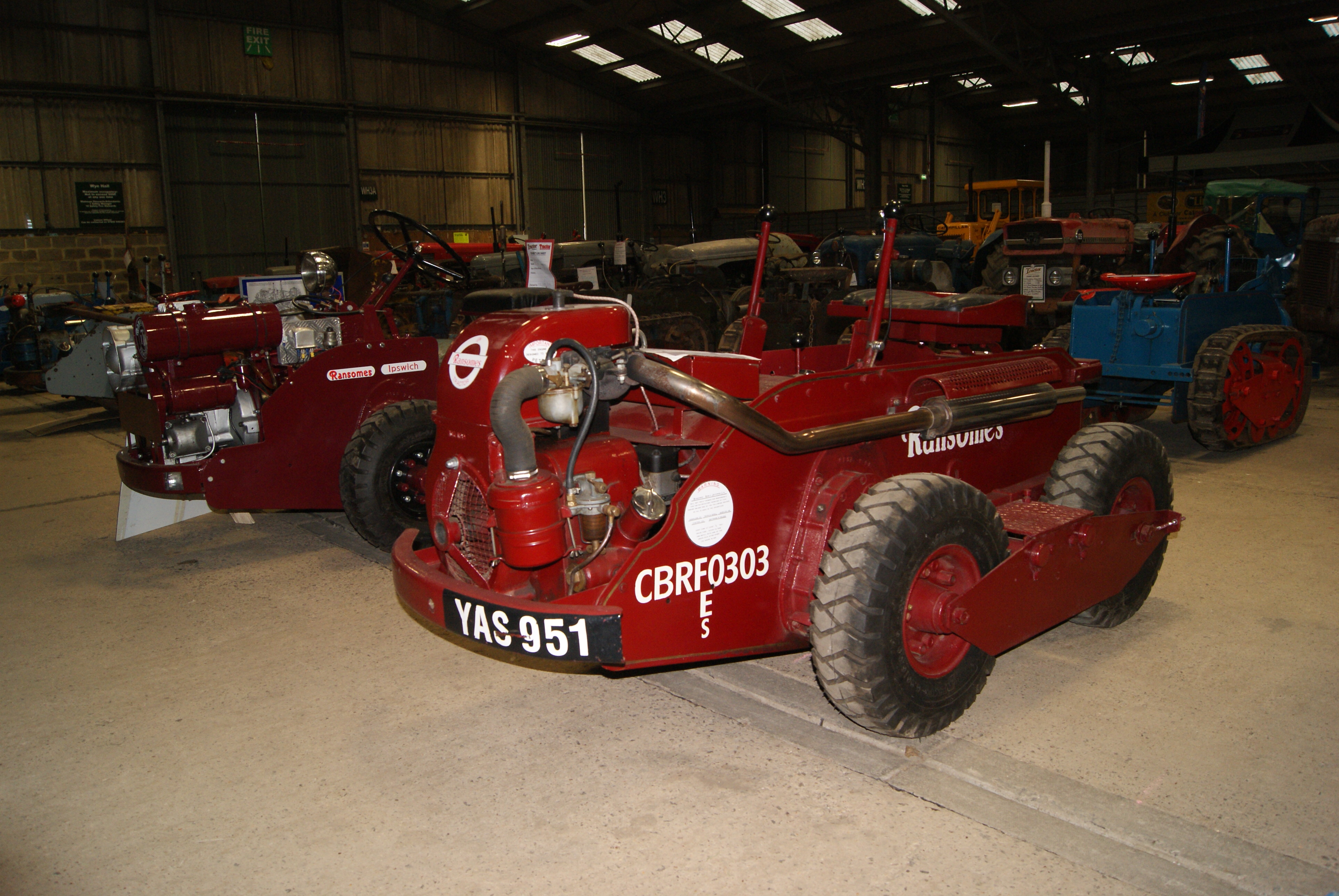 Whitlock's of Great Yeldam in Essex also made a few tracked dumpers and loaders numbered WR4 for the ¼ yard dumper and WR8 for the 1/8th  yard loader; these also used the MG chassis.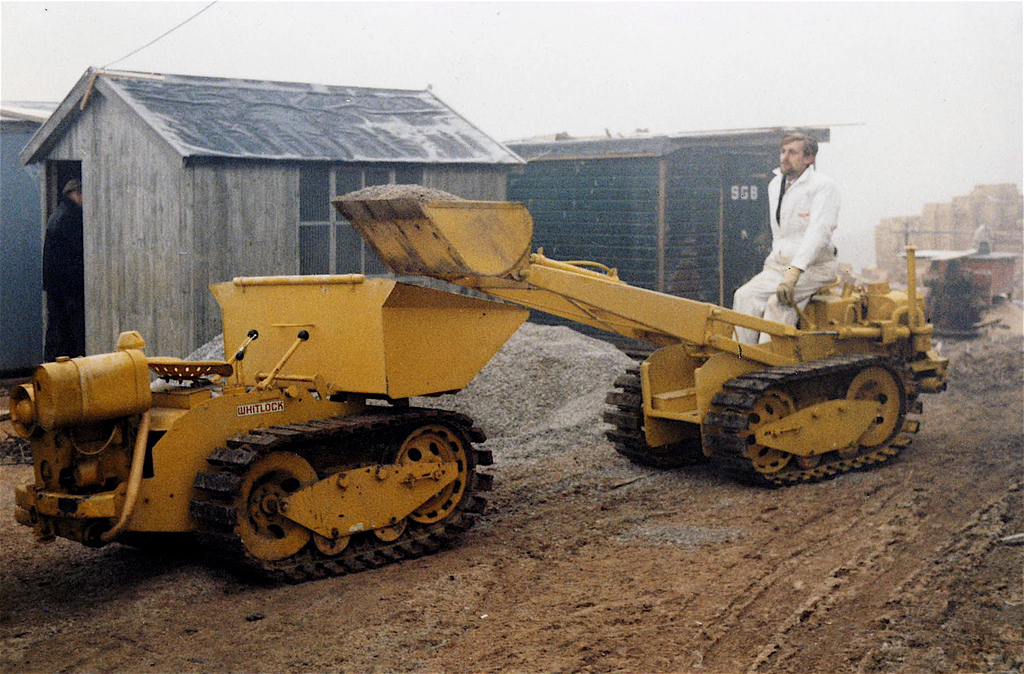 After production ceased in 1966 a few MG's were made up from spares still held at the factory, so at the end of the list there a few machines with numbers that do not appear on the year list.
In the list of machines there is one MG2 with a note," No works No issued". This MG2 was the last MG2 made and was assembled by the Ransomes apprentices as a training aid and so it was not entered on the works register.
As a lot of MG tractors went to France the instruction books and all the machine transfers had to be in French. The translation work was done by a Miss Evelyn Thrower who upon marriage became Mrs Moye the mother of Philip Moye a club member from Suffolk.
This year listing is for Ransomes of Ipswich products. Reproduced from "Ransomes Sims & Jefferies , a History of Their Products" By Brian Bell printed by Old Pond Publishing. With thanks to Brian Bell for allowing the use of this information.
   Dave Clark, 2014.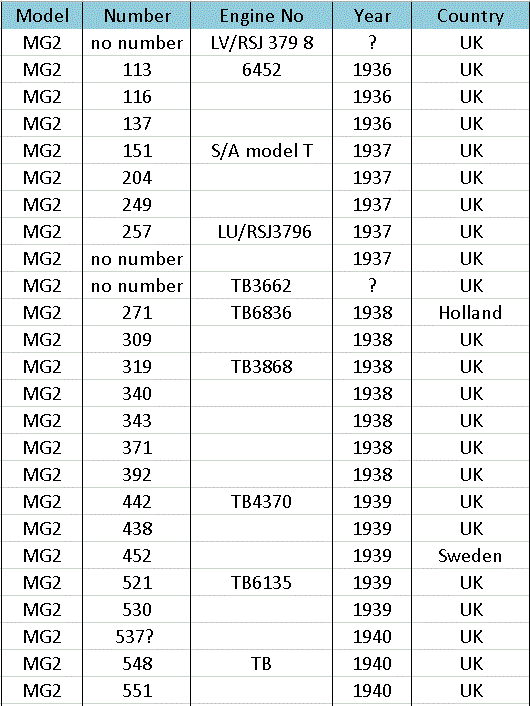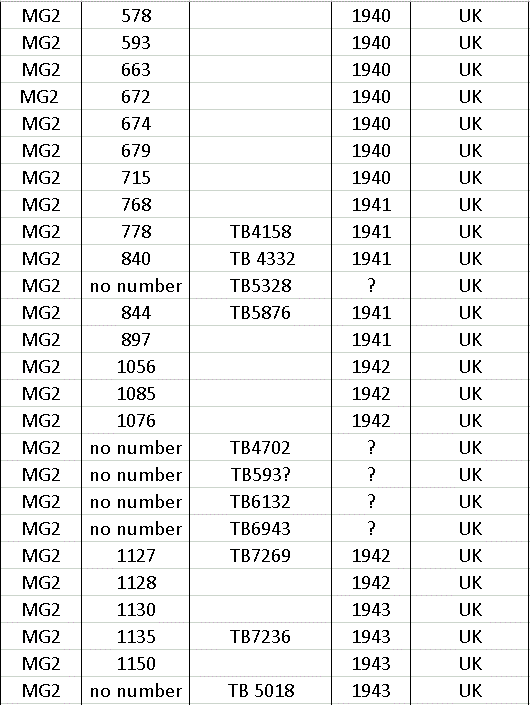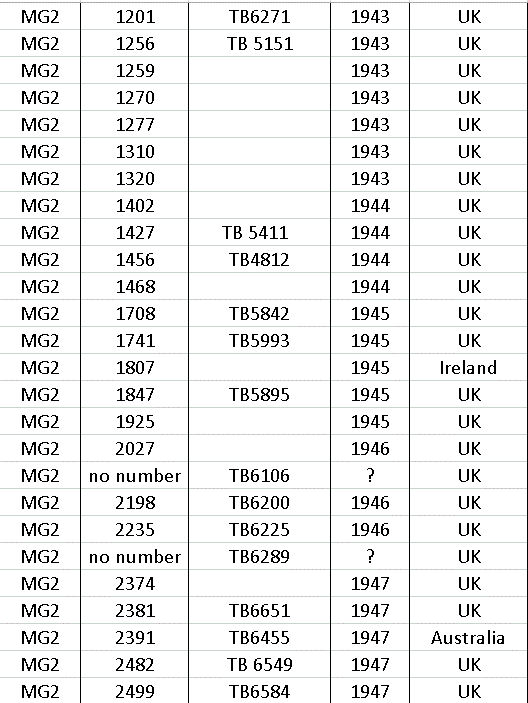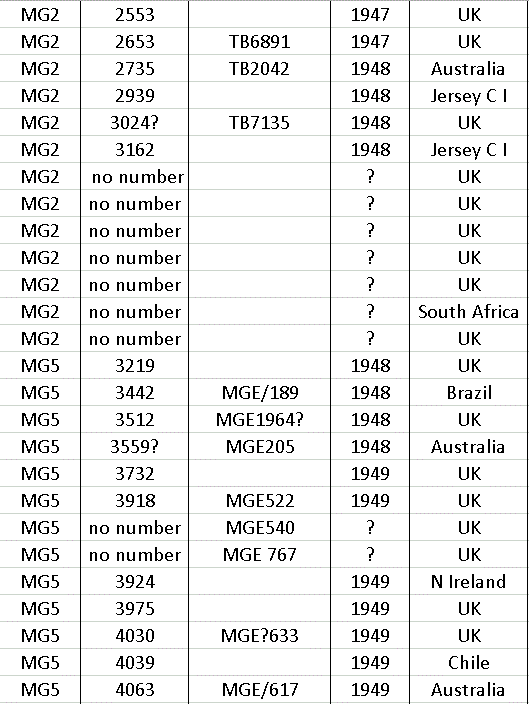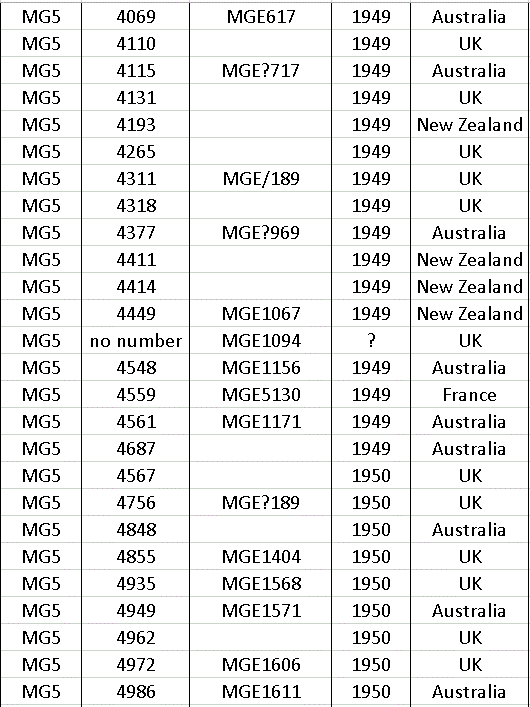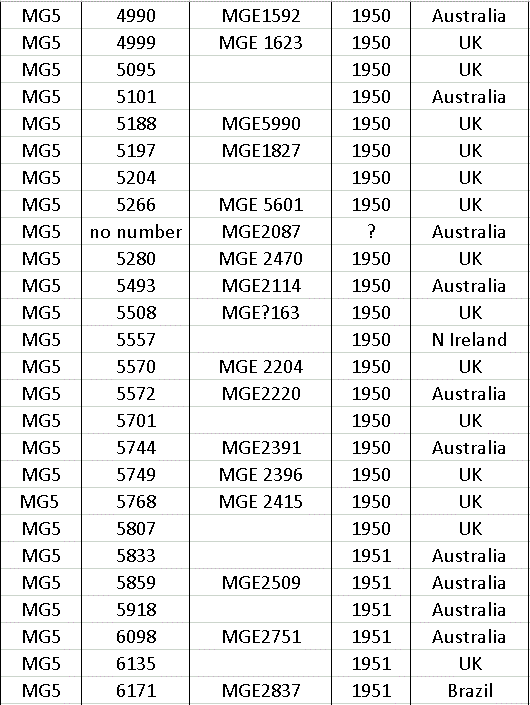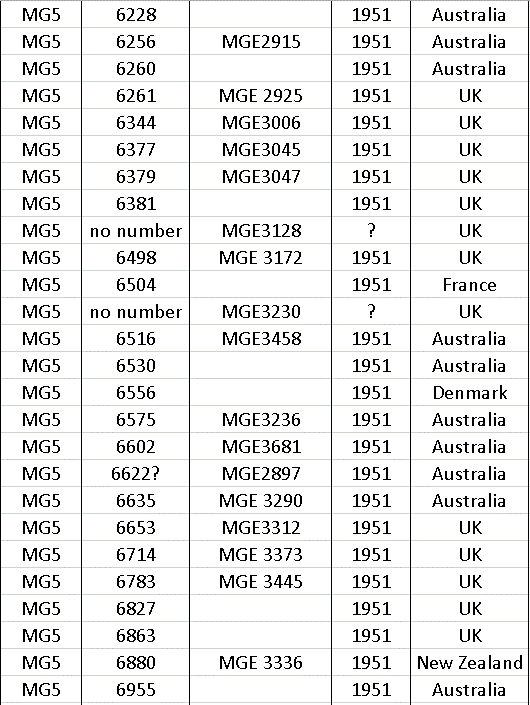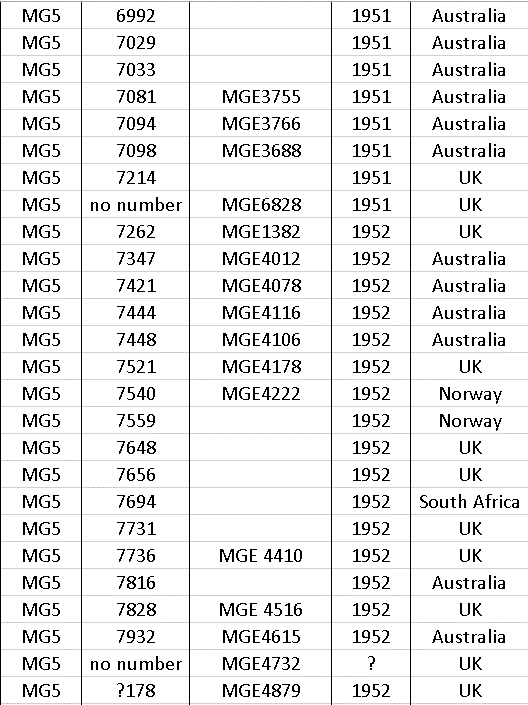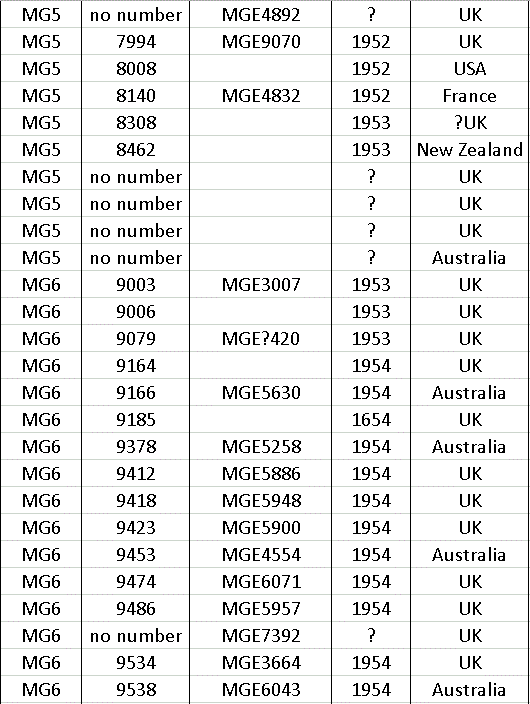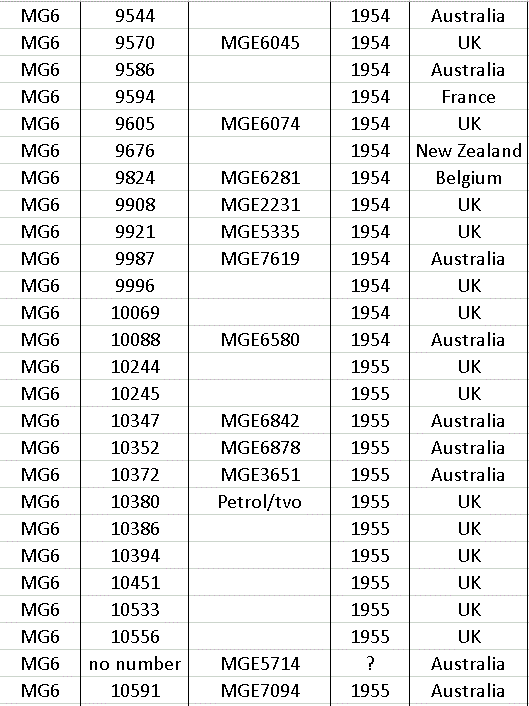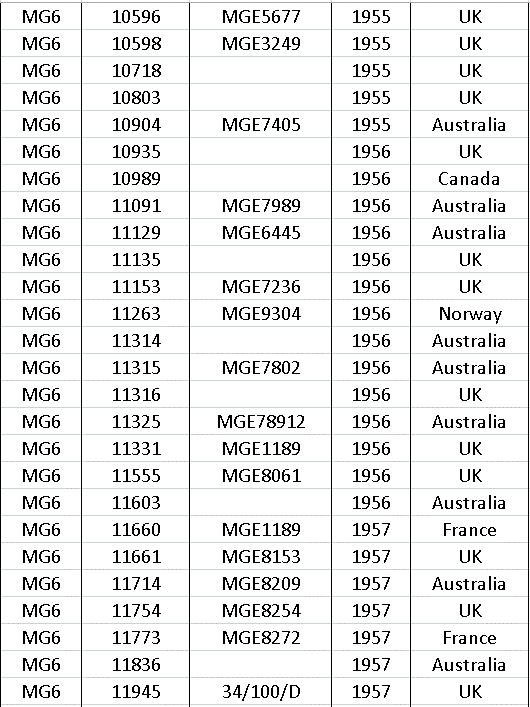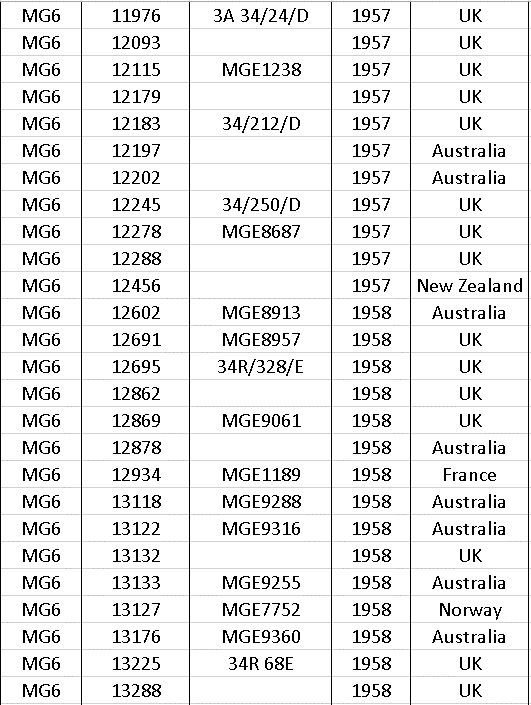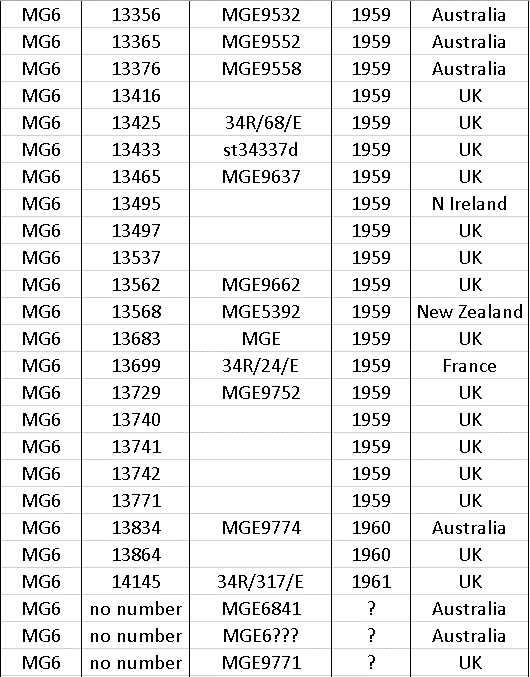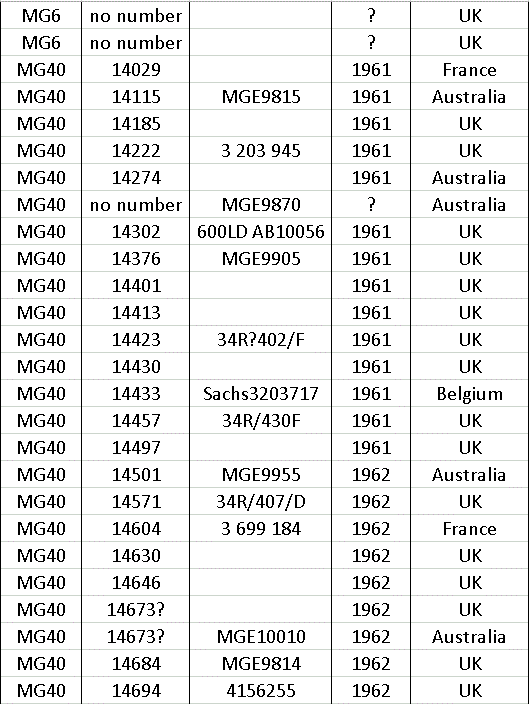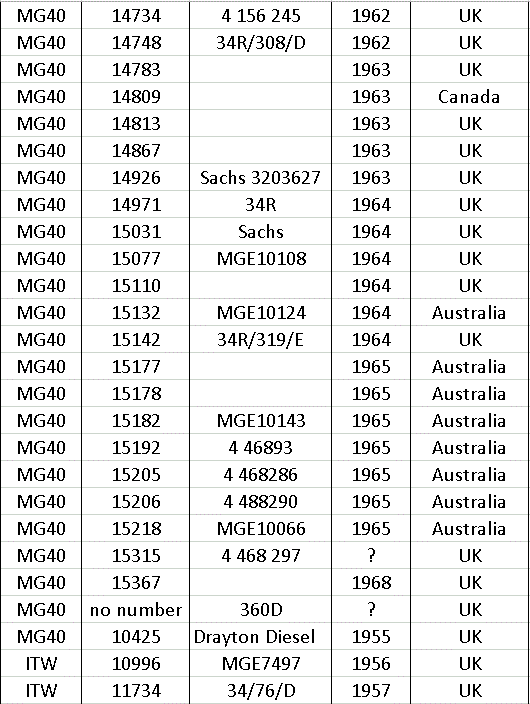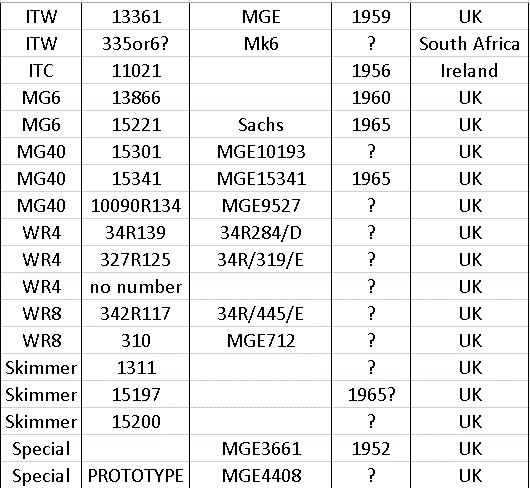 Should you wish to have your machine included on this register please contact Dave Clark who is compiling it.
He can be contacted on 01376 340072 or email djclark89@btinternet.com to let him know your machine serial number, engine number and contact details and you can have your machine entered on the register.