February 1, 2014 at 9:26 pm
#5619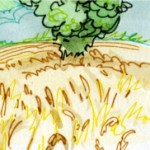 vhgmcbuddy
Member
Thanks for the responses. Yes, it is an Onan engine. Does anybody know who supplies Onan spares in this country?
According to the serial number on the tractor chassis it was manufactured in 1986. Fortunately they are still manufactured in the US (made by Ingersoll) but not available in the UK.
Ray – thanks for link. I will send them an email to see if they can supply spares to the UK. I'll have a look at the engine and get a serial number for that to see if engine spares can be UK sourced (I'm sure they can, just haven't found it yet!).
Again, if anybody knows of these machines in the UK please let me know!
Some more photos for you all.
Cheers,
Kevin