November 14, 2019 at 12:27 pm
#32654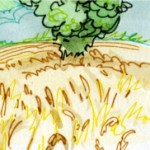 vhgmcbuddy
Member
Hi All,
Thank you so much for all your replies, i really appreciate them.
Yes, the mag was properly tested once stripped, i had already put in new points and condenser and they have now also bench tested the coil. The spark is now 'superb'.
These points on the carb airways are where are kind of getting stuck at i suspect, the carb has been ultrasonically cleaned already, it's coming off the machine again though to double check these airways as there seems to be a theme with these carbs.
I'll let you guys know how we get on once it goes back on he machine.
Thanks for your informative help so far.
Brett