April 22, 2017 at 6:15 pm
#24997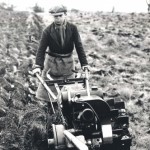 trusty220
Keymaster
In addition to my comments above, the proposed law will effectively do away with the SORN declaration for road-going vehicles. Many of us run vintage vehicles as well, maybe as transport for our machinery, and it is a useful fall-back occasionally to be able to mothball our vehicles by declaring them to be off-road (or SORN-ed). I did it myself a couple of years ago when I lost the keys to my GT6 and missed the MOT date.
Under the new legislation I would have to continuously insure my car even if I wasn't using it. As far as I can see this would also apply to vehicles awaiting restoration and un-roadworthy.
Clearly a backward step to put us in line with Eastern European legislation. Why???