DVD Available for Last Year's Trusty Challenge
March 16, 2014 in Club News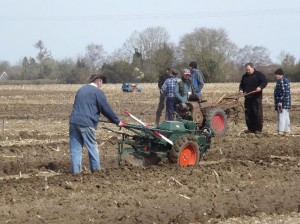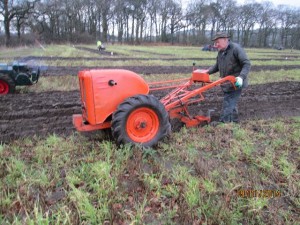 In October, 2013, Sam Hitchman organised a horticultural ploughing day near Kineton in Warwickshire. Despite the early downpour many ploughmen turned up with a very varied selection of horticultural machinery to either compete or just play. It was also the first Trusty Challenge, so there are many different working exhibits to see from that well-known manufacturer.
All proceeds from the event were donated to a charity devoted to sufferers of Parkinson's Disease- a charity suggested by the landowner- and a substantial donation was made.
Shortly afterwards one of our club members put together a DVD cataloguing the day's events with both action footage and still photographs which has a total running time of approximately 25 minutes. We are selling these discs for the price of £5 each plus £1.75 p&p. Again, all proceeds from these discs will go towards combating Parkinson's Disease.
To order one of these discs please respond using the club email address in the contacts section and Sam will be in touch.