December 16, 2019 at 4:37 pm
#32860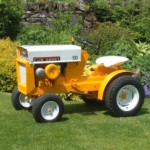 alan
Participant
Thank you for first post and also for the video, too.
It's great that you've taken the time and energy to make a film and explain everything. Photos are useful but video is even better and it's good to see or hear the people who are doing the work.
Of all the things I've owned I've never had a Westwood…yet! I do have the brochures including the one for the white fronted W11 Gazelle that you have.
Keep up the good work!
P.S. Has anyone ever come across the Westwood Rotodynamic Cultivator that fits the Westwood tractors? I've never seen one apart from in the brochure…
https://vhgmc.co.uk/wp-content/uploads/2016/02/Westwood-Rotodynamic-Cultivator.jpeg