December 11, 2019 at 4:31 pm
#32805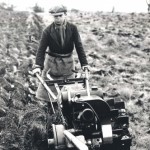 trusty220
Keymaster
Now that you've seen the horror story of the internals of this engine here is the proof of the effectiveness of the acid treatment method. Compare the pictures of the cleaned items with those of the same items in "as found" condition and be amazed!
It is important to keep them covered in oil once cleaned up as the moisture in the air will start more corrosion off. All I've got to do now is do the same treatment to the barrel to try to free up the valves- as you can see it's now in the neutralising solution and starting to react.
The crankcase will keep me occupied in the meantime. The clean-up will not be quite so easy with the cast aluminium but if I take my time I hope to do it justice.