August 16, 2017 at 9:03 am
#26288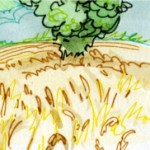 vhgmcbuddy
Member
Hi Charlie, I thought I would post an update!
The clutch is now finished, a local firm has crafted me a clutch plate from the same kind of material and I have resurfaced the clutch disks. The input shaft has been repaired and is ready to assemble with new sealed bearings and seals. The gearbox casings are at a fabricators and they are going to dress all the internal shafts as well as oversize the casing outputs and press in sleeves. I have dropped off the 030 oversize piston at the engine shop together with new big end and main bearings and hope to have that back next week.
A new old stock cylinder head has been found and I am now into the laborious task of cleaning up the mill!! So far so good!
Alastair.