May 17, 2017 at 6:37 pm
#25299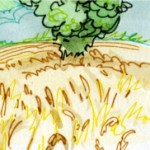 vhgmcbuddy
Member
Dad's had the machine for near enough 50 years and it's always done it.
He's been assured that the valves he's buying are correct and of OE quality – but who knows given the age of any new old stock spares!
Correct me if I'm wrong, but I believe the JAP engine on a clifford is quite different to those fitted to a trusty – perhaps it's a fault only found on the Clifford engine variant.
He's talking to someone at the moment about "competition" spec valves as used in the old JAP powered speedway bikes as apparently they'll fit.
I just wondered if anyone else had ever had the issue.