January 5, 2014 at 8:19 pm
#4913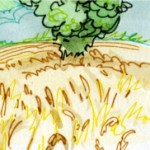 vhgmcbuddy
Member
I do struggle a bit with uploading photos John. I've tried uploading them on the computer but i get a message saying they're too big, so i put them on with my phone.
Any tips would be good.
I've heard about the 2 furrow plough too. Do you know if they are a full size mould board Charlie? Is it as simple as 2 ts42 bodies fitted together?