December 22, 2019 at 7:54 pm
#32951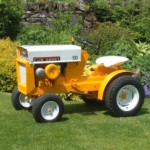 alan
Participant
I've had a good search to see if there's any mention such as reviews from the time the conversion was available – I've found absolutely nothing! I thought that there might have been a photo of the machine being tested in one or another magazine but sadly not. Does anyone have anything?
The question still remains; is there a Howard Holttum machine out there? Would be great to find one.
For anyone doing future research on this manufacturer, I did find where the Cherryhinton factory was on a 1945 aerial photo map, image attached. Typically, it's now a housing estate.
Also the original Willingham premises where the Trustys and Rotehos were retailed from is shown on an aerial photo of the time on the Britain From Above website – cannot show it here 'cause of copyright etc.