January 29, 2017 at 3:41 pm
#24229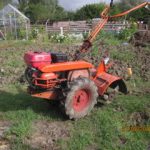 sidevalve44
Participant
Thanks for the suggestions.
The total lift is only about 1 metre or so, well within its capabilities. The hose is very rigid (too rigid really, makes fitting it very difficult), no problems there. However, the Union is made of nylon and has begun to get a bit worn. Water was dripping out past the threads.
As far as I can remember, there is no gland seal as such although there was a rubber seal that fitted on the outside of the engine crankcase and was compressed when the pump body was bolted up onto the engine body.
When I got the pump, a previous owner had fitted 1.1/2′ to 3/4″ reducers which I removed.
Beginning to think that perhaps I should have left them !