December 15, 2019 at 11:49 am
#32838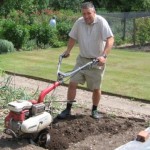 dorigny
Participant
It's set me thinking. I wonder if this Valor mower design was a UK one or if it was sourced in.?
I am always fascinated to learn the stories behind these sometimes short production runs of machines
No links to this mower type but I remember going to GLEE exhibition in maybe the late 1980s and there was a range of cast alloy sided cylinder mowers on the Wolf Garten display that were more or less a copy of the Super Colt and Super Punch design, possibly South African.? ( not the pressed steel type sold by many including a time badged Wolf) I don't think the cast alloy Wolf I saw then ever made it into the catalogue in UK. ? Sorry for the aside, but just me having one of my oft mower ponders.
Clive.